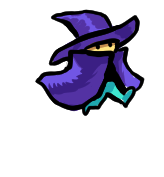 Timmy the Timebender
Timmy the Timebender is a short platform game where you can, well, timebend.
This game was made for the Xanderjam #5.
Controls:
Move: A & D (or Q & D
Jump: Space
Timebending: Mouse left and right buttons.
Fullscreen: F1
Credits:
Art / Programming: @ricenoodles
Sounds: several sfx packs from opengameart.org
Songs: Rezoner from opengameart / Playonloop from opengameart
Software:
Construct 3, Aseprite, Clip Studio Paint.